New Product - Hotcoils
The days of waiting for specialized heating services are over! With
Hot Coils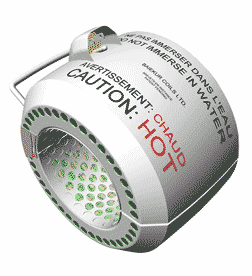 ®
you have your own heating crew
always
on standby.
Hot Coils
®
offer you a whole new technology for
pre-weld
and
post weld
heat treatment
as well as
heat measurement and recording
equipment.
Hot Coils
®
Pre-Weld
high efficiency electrical resistance heating system is designed to; increase your welding productivity, improve weld quality plus provide a safer, cleaner work environment while producing major savings.
Hot Coils
®
pre-weld products will easily handle all your pipe heating and hydrocarbon bake-out needs. In addition their low power requirement, 110volt, 15 amp. design means you can use them anytime, anywhere.
Click here for more information on Hotcoils
Subaru / Robin- Generator Power Products
Subaru, Generac and All Power America generators, are reliable, efficient, quality built units. From 600W single phase to 550 Kw three phase 60HZ. Call us for sizing and pricing.







Surette Batteries Solar Battery
Deep cycle, wet cell batteries for Solar, back up, standby, and wind power systems.


Thermomax, Matrix, H.E.S., RAUM - Distributor - Installer of Alternative Energy Systems
Mech-El Services is a distributor & installer of Thermomax Solar Thermal systems, RAUM wind turbines, Matrix Energy & H.E.S. Solar Electrical systems. Our goal is to configure the best system for your needs at a price that you can live with.








Thermadyne
Thermadyne (New / Used for in shop repairs)




Esab
Esab (New & Used for in shop repairs)

Miller (New & Used for in shop repairs)
Mechel Services is a licensed repair depot for all models of Miller Equipment: - Mig, Tig, Stick welders, plasma cutters, gas / diesel motor driven units, wire feeders, 120v to 600V light duty to heavy industrial units