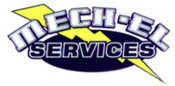 At Mech-El Services we specialize in servicing Miller, Esab, Lincoln, and Thermadyne welders and plasma cutters. We diagnose and repair all sizes of gas, diesel or propane generators and engine driven welders. Our team can provide complete solutions from design & install to maintenance of solar and alternative energy systems.

Welders
Service
At Mech-El Services we specialize in servicing welders, plasma cutters and welding equipment; electric or engine driven; stationary or mobile. Whether it's Miller, Esab, Lincoln, Thermadyne, Acklands, Sears, or any other brand, we have the trained technicians and resources to fix it and fix it right.

Calibration
Mech-El provides complete calibration services for your power units and feeders - in our shop or in your plant, using NIST traceable, certified meters and equipment. We provide the calibration data in the format required to meet your ISO or in house specifications. If something fails calibration – we have the tools, parts and skills to repair it and get it back into production.

Warranty
We are an authorized Miller, Lincoln Electric, Esab, Thermadyne, ThermalArc and Subaru / Robin service depot and can take care of your warranty service needs with manufacturer warranty approved parts and factory trained technicians.

Parts
We carry a large selection of OEM & Brand name parts to keep your equipment in original – "like new" condition. If we don't have it in stock – we'll bring it in for you. You'll find our prices competitive and our service second to none!

Sales
We have a selection of reconditioned welding equipment on hand, but please note that this equipment moves fast, so if you need it – give us a call. If we don't have what you need, we can find it!

Generators
Mech-El is a full service generator sales, repair and warranty centre. As a Western Canadian Generac, Subaru Power Products, and All Power America distributor, we can provide gas, diesel or propane drive units from 600W to 550KW – portable, skid, container or trailer mounted, open or closed – built to suit your application.

We service the entire unit – Electrical, controls and motor drive not just the generator!

We also have a selection of reconditioned generators on hand for sale. Give us a call – they move fast and selection varies from day to day.

Alternative Energy Solutions
As a Thermomax, H.E.S. (Home Energy Solutions), Matrix Energy and RAUM wind power distributor, we have the team that can design, install, maintain or repair your system.

No matter what size – from powering a parking lot light to providing solar heated domestic hot water for a 12 floor condominium, we have a solution that will meet and exceed your requirements – at the best price possible.

We have the experience and training to do it right and to keep it running – so YOU can reap the rewards and help the planet at the same time!

So, whether you're "off grid" and looking to reduce your dependence on costly fossil fuels or you're simply wanting to ensure that your family and valuables are safe from power outages, give us a call and we'll work together with you to make your alternative energy project a reality.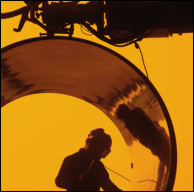 Innovation is just a click away!
Browse through our website or use the online contact form to ask us a question.